Fizzy McFattypants
Hello my loves!
The internet has been aflutter for some time (forever, maybe?) about topics like fat shaming, fat phobia, fat this, fat that, and OMG FAT.
I read the articles, and nod along sometimes. Most things are good with a simple message: Don't be a judgmental prick.
That's basic and awesome, and I approve.
We don't know what it's like to walk a mile in someone else's flip-flops, so basically, SHHH.
Every once in a while, my wandering eyes reach the comments section.
I know, I know. Don't read the comments. Ever. Rookie mistake. I have no one to blame but myself.
But really, I am always shocked. Undoubtedly, a lot of the hateful things I read are trolly types getting their trolly bits off trying to rile up the Interwebz.
But some people really don't seem to get it. They think things like fat shaming/bias don't really exist.
Since the topic is vast, I thought I'd stick to one little corner of it that I find particularly important.
In all the posts about Fatphobia and the like, it's always mentioned how doctors can be dicks to fat people.
I think this really needs to be focused on. Like, a lot.
It's a huge problem. And I don't mean in that I've seen people online talk about how this person they knew that one time dealt with something so it must be true. I mean, I've witnessed in very real life how doctors are dismissive of patients who are deemed "fat" by their standards.
When my mom was pregnant with my brother, she was getting some static from her doctors about a sudden increase in her weight near the end. Because she was overweight, they just kept telling her to eat less. She got to the point she was barely eating at all trying to follow the doctor's orders.
See, it turned out she'd gone pre-eclamptic and no one was paying any attention because, hey, FAT. By the time they caught it, it had devolved to where they literally had to rush her into surgery to get her son out, and they weren't certain if she or the baby would make it.
A few years later, my mom was dealt a solid punch to the face by being diagnosed with endometrial cancer. Her doctor was so hideous to her about weight being the root of all her evils, my mom developed a crippling complex about doctors.
For years she refused to see even a GP. And I mean like, decades, guys. We all pushed her, but she knew no matter what she went in for, they'd just chalk her symptoms up to fatness and send her on her way.
A few years ago, I got a panicked call from my dad late at night saying my mom wasn't well but he couldn't get her to agree to go to the doctor.
I think this might have been the first time I ever openly swore at my parents. I think it went something along the lines of, "I don't care what the hell you have to do, duct tape her ass and throw her in the trunk, GET HER TO THE EMERGENCY ROOM RIGHT THE EFF NOW I WILL MEET YOU THERE."
And they did.
My mom had been sick for awhile, it seemed. She was scared to tell us because she knew we would force her to go to the doctor.
Turned out she had pulmonary emboli. In case you aren't familiar with the term, it means she had multiple blood clots in her lungs.
According to the triage doc, she also had hours to live.
And even still, as we all rushed around trying to save her life, a nurse made a snide comment about her weight.
I mean, the fuck, guys.
I stood guard like a rabid beast of fury during her hospital stay. I challenged anyone to say these things about her to me. The first nurse was the only one. (I may have reacted less than politely. I'm not sorry.)
My mom made it out okay in the end. And now she spends more time at doctor's offices than doctors do because I am kind of stubborn ass and won't let anything slide now. Sorry, Mom. I loves ya too much to not.
By the by, random fact. Two of her siblings died from pulmonary embolisms. Turns out they have some kind of genetic marker that may be a new signifier for blood clots. So kind of a, "The good news is they are going to name a disease after you!" type situation.
So. Anyway. I've learned not to stand for that kind of nonsense, you see. I will be the advocate in there snapping fingers and trying to look tough to make sure people get treated with respect, yeah?
I'm sure you can imagine my surprise when after I had my son, I went to the doctor to get put back on the heart medication I couldn't take when pregnant and we had…a situation.
A little background: I've been on multiple heart medications since the age of 22 when I was a nonsmoking, non-drinking vegetarian who worked out five days a week, did yoga in addition to that every day, and was FIT yo. My heart is just wonky. The docs said it is hereditary, although I'm adopted so we had to assume.
In I went to get back on my meds, still a big squishy mess of OH HAI I JUST GAVE BIRTH TO A TEN POUND BABY and I wasn't treated with what I'd call respect.
"You know, if you lost weight, you probably wouldn't need these medications anymore."
Erm. Wha?
I informed the doc of my history, which I am sure he had in front of him on the computer, but he wasn't impressed. Because I was fat, ya see.
In that same appointment, I mentioned issues with my migraines (which I've been dealing with since the age of twelve.) and lo and behold, my sudden fatness must have been causing them, too.
The last thing I brought up while I was there was that my knees had been hurting for about a year, and I wondered if I needed to be concerned.
Direct quote from my doctor: "Well, your knees hurt because you're fat. Stop being fat, your knees will stop hurting."
Two years ago, I went to see a specialist for my spine (I have spina bifida, if you were curious. Yes, I sound like a defective toy.) and was supposed to have some kind of injection or similar.
Nope. The doc met me and decided against it. Cause I was fat. He then spent fifteen minutes explaining how exercise works to me.
Seriously.
"Now, you have to start slow. Someone in your shape can't handle much. But it's like a frog. If you put it in a pot of boiling water, it will hop right out. Like you and exercise. If you do too much, you'll quit."
Did I finally lose my cool after the fifteen minutes of being compared to a fat frog?
I really did.
Did I yell in his face, stomp out, slam a door, and get asked to not return?
Yeeeeeeeeaaaaaaah.
I'm probably lucky to have not been arrested…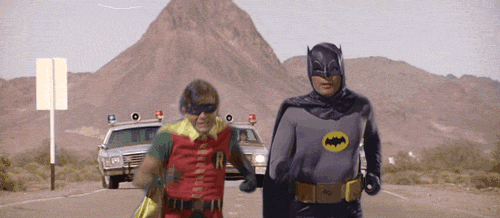 Cut to a few months ago. I hadn't been to a doctor in a hot minute. I'd call to have my medications refilled, but I wasn't about to go in unless I had to.
Here's how I saw potential visits going:
Sinus infection? YA FATTY.
Earache? PUT DOWN THE PIE.
Broken arm? FATTY MCFATTYPANTS
Without even realizing it, I'd sequestered myself just like my mom had. I stood up for myself when these things happened, but I also took it all to heart without knowing it.
It'd been about nine months since I'd seen the doc. And during that nine months, I'd lost weight.
I wish I could say I'd gotten all inspired and started cross training or something. I really just ate less and chased a toddler around trying to keep him alive and our house from burning down. And I only ate less because have you ever tried to eat with a toddler? It's like eating in prison. You have a good minute to shove as much in as you can before the riot breaks out.
Over the course of a year or so, I dropped about 80 pounds.
So when I went to see my doc a few months back, I was at a normal, perfectly healthy, recommended weight.
And holy shit was he the best doctor ever. He attended to all my needs, took all my concerns very seriously, and couldn't stop talking about how much weight I'd lost. He even had his nurse come into see my job well done.
This is the conversation we had ten minutes into my visit:
Doc: "So, really wow on your weight! You must feel awesome!"
Me: "You know what the best part about the weight loss has been?"
Doc: "What?"
Me: "Now when I go tell doctors what's hurting, they don't just blame it on me being fat."
Doc: *clueless agreement laughter*
Me: "Hey doc, guess what?"
Doc: "What?"
Me: "MY KNEES STILL FRIGGIN' HURT, DUDE."
The look on his face when he understood what I meant was…well, guys, it was glorious. Absolutely delicious. Like, I want to spread Nutella on that moment and nibble on it forever.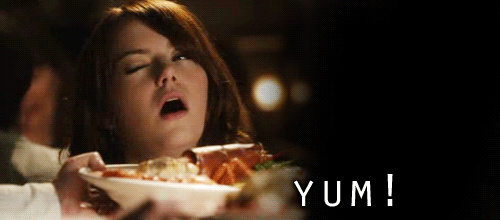 Look, I get it; being overweight can potentially cause a fuck ton of problems. That's science.
But it doesn't cause *every* problem. And being overweight doesn't automatically equal PROBLEM.
Physically? I don't feel any different now at this size than I do when I weighed over 200 pounds. (Yes, I weighed over 200 pounds. What.)
But truly, I don't. I still have the same achy knees, the same migraines, the same heart issues. Nothing is different there.
Mentally, I do like the way I feel now, for sure. I'm not even going to pretend that isn't the case.
But Fat Summer and Current Summer were still Summer. I was still me with the same medical issues I'd had for a decade or two. I was just squishier all over.
For some reason, so many people can't see beyond the squish. And that's bullshit.
So, if you've ever been on the receiving end of Medical Fattitude, I send you all my sympathy. It feels like shit. It shouldn't happen. Not ever, not for any reason.
Did I change any of the opinions of any of the doctors or nurses I've battled it out with over my mom or myself? Maybe. I don't really know.
But I've seen how shitty it makes someone feel to be treated that way, and I know personally how shitty it feels to be treated that way, and at the very least, I feel better knowing I barked back over it.
It's always easier said than done, but standing up for yourself matters. If someone is discounting you and your needs because you're fat, or too thin, or too *something*, speak up. Find someone who will treat you as a person, not as a trait. You deserve that.
Or if you know someone who could use your brave voice? Go and speak the hell up. It can very literally mean life or death to someone.
Be kind, be loud, be feisty, kids.
Unless you're my kids, in which case, eat your asparagus and go to bed, guys. Jeez.
I hope you all are having the most wonderful of weeks!
Until next time,
Peace, Love, and Nutella!