Fizzy Fangirling – An Interview with Uwe Stender
Hello my loves!
Today I bring you an interview with lit agent and swell guy, Dr. Uwe Stender, founder of TriadaUS Literary Agency!
Here's my story about Uwe: I sort of gate-crashed the hotel lobby of a SCBWI conference in Pennsylvania last November to surprise my wonderful friend Dee Romito. (Her husband Rob set that all up, I take no credit.) Uwe is Dee's agent, and he was around hanging out with his client, so I got to meet him.
During dinner one night, I was seated at the opposite end of a long table, and decided I absolutely needed to try duck for the first time in my life. The idea of ordering a whole thing all for myself was too much pressure, and it was then I realized I was amongst an almost entirely vegetarian population. Uwe was the only one willing to split the duck pizza with me.
I'm pretty sure this is how I will determine all friendships in the future. If you're willing to help me dive into new culinary grounds, we are BFFs.
That day, I learned I big fat don't like duck. But I super like Uwe.
Let's get to know him so you can join me in that field!
1. Let's start with the basics: How long have you been an agent, and what made you dive into this wacky business in the first place and compelled you to found TriadaUS?
It will be my tenth year as an agent. I wanted to discover and mentor new talent and help bring some great books into the world. And I have always liked challenges.
2. Because inquiring minds always want to know, what genres do you rep?
I rep pretty much anything in non-fiction. In fiction, I have been focusing on YA and Middle Grade recently, but I am always on the hunt for a great adult mystery, adult historical fiction and women's fiction.
3. What type of story do you pray to the literary gods will land on your desk?
I would love a story that engages me so much that I can read it in one sitting and never even think about anything else. It is a rare thing, but when it happens, I know the story is a winner (d'uh). I get easily distracted, so if I don't get distracted while reading your manuscript, it means it is awesome. I also like to laugh when I read, and that rarely happens. So a funny YA or MG or Women's Fiction is welcomed.
4. What is your very favorite part of agenting? And for the sake of balance, what makes you want to cry sad agenty tears?
I love, love, love discovering new great talent. It is so exciting when you find a writer who you know right away is incredible. There is nothing like it. I also love the excitement an offer creates. The moment a publisher offers, I cannot wait to tell the writers and I imagine them jumping up and down!
I want to cry sad agenty tears when I cannot sell a project I really really love. It's sad and annoying and depressing. Agenting is a bi-polar business, no doubt.
5. Your agency is known for having an uncommonly fast response time for queries. Why is that an important practice for your agency?
Because I HATE it when people don't respond to me in a timely manner. I have no time to waste and neither do writers. Maybe it is the German cultural background in me, but I treasure punctuality and professionalism. If I am not interested in something, it does not take me weeks to figure that out. If I am, then I move fast on it as well. I treat people like I want to be treated. Thus, I respond quickly.
6. Since I always encourage people to get a chance to see your awesome self in person when the opportunity arises, will you be attending any conferences this year?
I will be at PennWriters in Pittsburgh in May, at BEA in May, at Thrillerfest in July and at DFW in Dallas/Ft. Worth in July. You can also catch me in bars and coffeeshops in L.A. during the summer.
7. Tell us something you're working on right now that's giving you excited feels?
There is a project right now that is so good, it inspires me to learn about another profession.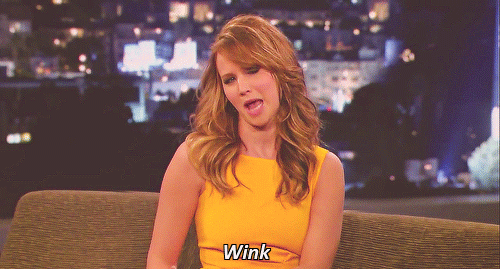 8. As is customary on my blog, it is here I request an embarrassing or hilarious moment. Bonus points if industry related.
At a conference in Indiana a few years ago, the keynote speaker shared a story about his path to publication. He recalled how he had queried a handful of agents who all rejected his novel. The novel's concept was so unique and brilliant that it blew me away while he was talking about it. At the lunch table I wondered what kind of moron would reject such an incredible concept. Unimaginable! So when the speech was over, he walked outside for a smoke break. I chased after him, introduced myself and told him how great and inspiring his speech was, and how moronic the agents were that passed on it, and how I wished something amazing like this would ever come across my desk. He looked at me for a minute, then said, "I know who you are. The project came across your desk and you rejected it." Oh, I was the biggest moron of all! So, there. I hope this is embarrassing enough.
Fizzy again!
I'm cry-laughing over that last one. I think we've all wondered if agents ever have that moment of regret from passing on something.
Well. There you have it.
And that's Uwe, folks!
Check out is agency HERE.
Follow him on Twitter HERE.
And leave all questions, comments, and general merriment in the Comments below!
Until next time,
Peace, Love, and Uwe!