Fizzy Fangirling – An Interview with Corey Ann Haydu
Hello my loves!
Today I bring you an interview with the lovely Corey Ann Haydu: Author, rad person, lover of cheese.
Corey is one of those people I was destined to frolic with. I first came across her book deal announcement from her agent, the incomparably badass Victoria Marini. Then I learned it was a book about OCD. Then I learned she too used to be an actress. These are all marks in the WIN column.
It's like the universe was saying, "LOOK AN AWESOME PERSON!"
Imagine my utter delight when her book turned out to be fabulous, and she turned out to be one of the nicest people I have ever encountered throughout the entire Twitterverse.
Grab a snack, kick up your feet, and let's get to know this amazing gal.
1. First up, tell us a little bit about yourself. Yes, I am asking for those bios that make us all go, "BUT WHO AM I!?"
OH MY GOSH WHO AM I??
Let's see.
I was a childhood and early adulthood actress. You know those kids in your math textbooks who look really lame and are pretending to do math problems and making funny faces? Yeah. I was one of those people. I was a foreign exchange student. I was a New England prep school girl who didn't quite fit in. Now I've been in New York for 13 years, making me an official New Yorker I think. I'm a lover of The Gilmore Girls. I'm a feminist. I'm a cheese and podcast enthusiast. I wear a lot of leggings.
I'm the author of OCD LOVE STORY, the upcoming YA novel LIFE BY COMMITTEE, and the also upcoming, MG novel RULES FOR STEALING STARS.
I eavesdrop on people at cafes while I try to write books.
2.You're a former theatre gal! (As am I.* fist-bump of awesomeness*) Do you find the background to be helpful as an author?
I find it SO helpful. In my training we learned that acting was, according to theatre god Meisner, "Living truthfully under imaginary circumstances". So that's what I go for in writing too. The circumstances are invented. Or a lot of them are. But the emotions have to come from a real place. I spend a lot of time feeling out, internally, where someone would be emotionally in the situation I've created for them. The only thing that is different is that with writing I have to articulate the feelings into words, whereas when I was an actress I had to hope I could coax the feelings into emerging physically. But the process of sinking in to the moment and discovering the reality of it is the same.
3. Your amazing book, OCD LOVE STORY, details a struggle with the disorder so visceral, I was floored to find out you aren't a fellow sufferer. I'd love any details on how you were able to deliver such a sincere portrayal?
Thank you so much—I'm always really really happy to hear I voiced this particular struggle with accuracy. To be honest it came naturally to me. OCD is ultimately an anxiety disorder, and while I don't struggle with OCD in particular, I've struggled with anxiety for a long time. I only had to reach inside and access those anxiety feelings, and then add behaviors on top of them, if that makes sense. Anxiety is so intense and visceral and familiar, I felt a real kinship with the disorder. I cope in different ways than Bea, but it was easy to turn up the volume on certain aspects of what I understand from my own anxiety, and imagine filtering those feelings through a new set of behaviors.
Compulsions usually come from a desire to escape deeply uncomfortable feelings. They are solutions to a problem (anxiety) that, in OCD, become new problems in and of themselves. We all look for ways to feel less anxious, and the fact that my characters and many sufferers of OCD have stumbled upon problematic and painful solutions to the problem of anxiety isn't surprising or remotely hard to understand.
Of course I also did a great deal of research, but I honestly relied on my understanding of how urgent and real anxiety feels. The desire to escape a moment of serious anxiety is a real, basic, and extremely understandable urge. I hope non-sufferers who read OCD LOVE STORY found some compassion and understanding and maybe even the kind of kinship I felt when I first was doing research.
4. You have a new book, LIFE BY COMMITTEE coming out this May! Tell us why we should all be waiting in line on release day!
Oh this book!
Well I'm supremely excited and nervous for LIFE BY COMMITTEE to be out in the world.
I think LBC, like OCD LOVE STORY, goes deeply and honestly into uncomfortable territory.
LIFE BY COMMITTEE is about people who love books and people who love secrets, even stranger's secrets. It's also about how brutal loneliness is. And how confusing it is to feel that the way you look on the outside doesn't necessarily match who you are on the inside. It's about making mistakes and about coffee houses and the mountains of Vermont. It's about trying to understand how you are perceived by others, and how to become the person you want to be. It's also about The Secret Garden and the internet and loving the wrong person and eating scones and being attracted to someone because their mother makes incredible seafood pasta and offers you seconds.
I'm really hopeful the book resonates with some readers. Tabitha, the main character, is really important to me and I want people to embrace her, flaws and all, the way they embraced Bea in OCD LOVE STORY.
5. Major congratulations on your just announced sale of your first MG, RULES FOR STEALING STARS in a two-book deal! What made you want to dip into the Middle Grade genre?
Oh THANK YOU! Man I can't tell you how excited I am about this book!
I started working on this middle-grade novel while I was in grad school. We had one class where we did a lot of in-class, off-the-cuff writing exercises. The class was focused on middle-grade literature, so I felt obligated to write in that genre. What emerged was something really unexpected and outside of my normal comfort zone—MG! magic! A fairytale feel! But also things that are very much in my comfortable zone—discomfort, difficult family situations, wanting to prove yourself, fear.
I'm excited to reach a new audience. I was a huge reader at every age, but maybe in particular when I was nine and ten and eleven. I was deeply in love with Julie Andrews (known in lit world as Julie Edwards) Mandy and The Last of the Really Great Whangdoodles, and the impact those books had on me was so strong and ferocious, I wanted the chance to give that gift to another kid who really needs the world of books the way I did.
6. MFAs are discussed a lot in publishing as to whether you can survive without them. You, my dear, did indeed earn one! What kind of differences do you think this has made in your publishing trek?
Like most careers, there are about a million ways to get where you want to go. For me, getting my MFA in Writing for Children really gave me a strong foundation in the genre in terms of literature, with some great classes that introduced me to books I wouldn't have necessarily found otherwise. It also connected me to other writers. My class was a really focused, successful one, with a lot of us getting book deals even before graduating. My classmates were (and are) an invaluable resource. It was wonderful getting really intimate with other writers' work on an ongoing basis and having them know mine in that same, intimate way.
But it's certainly not a necessity, and it's not right for everyone!
5. What written work of magnificence are you working on now?
Oh let's not go that far! I'm working currently on my third YA novel which will be out Summer 2015.  I can't say much about it yet, except it takes place in New York and deals with body-pressure, stepmothers, unexpected friendships, grief, and chaotic, immediate love.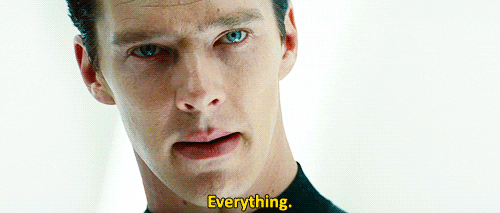 7. You've wandered into the realm of my blog, and thus you are now required to share an embarrassing moment with the rest of the class. Bonus points if it's industry related, or for accidental nudity.
Isn't me being a former child textbook model embarrassing enough??
Fizzy here: Okay, so the embarrassing moment is my favorite part of these interviews so I thought about chasing Corey down for a story.
Then I remembered there is a video out there somewhere of me at fourteen wearing only a towel in a Zest soap commercial…
That's Corey, kids!
Seriously, her book is amazing, you guys, and I have every reason to believe the next one will be just as boss.
Find Corey on Twitter HERE, and please leave any questions, comments, or general declarations of feelings in the comments below!
Until next time,
Peace, Love, and Cheese!