Fizzy Fangirling – An Interview with Bridget Smith
Hello my darlings!
Today, I bring you an interview with the incredibly wonderful Bridget Smith, literary agent with Dunham Literary, Inc.
Bridget is an absolute delight. She's also so classy I thought about doctoring up my blog with lace doilies or something to add a dash of sophistication to the joint.
In lieu of doilies, I'll just try to keep the swearing to a minimum.
Let's get to know Bridget, shall we?
1. Let's start with the basics: How long have you been an agent, and what made you dive into this wacky business in the first place?
I've been working at Dunham Literary for almost three years, and I opened to queries about a year after that. It's a small company, so I do a little (well, really, a lot) of everything here, building my own list of clients in addition to my other responsibilities.
I started working in publishing after I abruptly decided not to go to grad school in my senior year of college. I had no idea what I could do with an anthropology degree, but I'd always been one of those kids who had to have books banned from the dinner table and to be kept OUT of my book-filled bedroom as a punishment, so publishing seemed like a natural choice! I got an internship at an agency and a part-time job at a used bookstore, and after nearly a year of working and reading and applying to jobs, Jennie Dunham hired me as her assistant. It was a great fit right from the start, and I've been here ever since!
2. What genres do you rep?
I rep middle grade, YA, and adult in a variety of genres. I'll do pretty much anything in children's – there's a lot more genre overlap and flexibility there! In adult, I'm looking for genre SFF and anything that fits into that nebulous category of literary-but-accessible: upmarket women's fiction, historical fiction, literary fantasy and/or magical realism, etc. Generally I tend to prefer books that are character-driven and very well-written.
3. What kind of stories to you pray to the literary gods will land in your inbox?
I always hope for stories full of characters whom I'd like to follow even if nothing happened: interesting people with fresh perspectives and distinctive voices. If the story has that, I'm willing to go along for whatever ride they bring me on. But! My long-term career goals include representing something with a voice like in CODE NAME VERITY, something that's as magical and as real as CHIME, and something with an ending that completely blows my mind.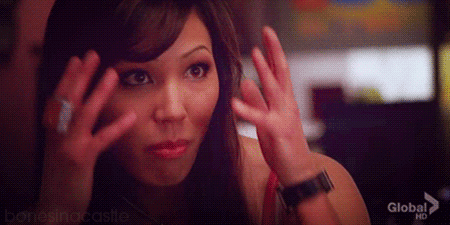 4. You do an awesome/hilarious/informative podcast, Shipping and Handling, with fellow lit agent Jennifer Udden. Tell everyone why they should absolutely be tuning in.
Thanks! We started the podcast to discuss two things that both Jen and I spend a lot of time in: publishing and fandom. Specifically, both of those cultures and the areas where they overlap and influence each other. We want to make it informative for writers who are curious about this side of the industry while also trying to give a little more insight into the two of us and our tastes as readers and as agents. Basically, it's talking shop and drinking wine. Or, for listeners, the fun parts of a conference without the price tag!
5. What is your absolute most favorite part of being an agent? What bits make you facepalm now and then?
There's so much I love about this job, but my absolute favorite part is finding books that I want to share with the world – and then getting to make that happen. That moment of "I want to tell EVERYONE about this book" is the spark that makes everything worth it.
Lately I've been facepalming a lot over a manuscript I fell head over heels for and then lost to a very well-established agent. Not the most fun part of this job: every agent has stories about The Ones That Got Away. But, like writers, we just pick ourselves up and go looking for the next great thing!
6. What is something you are working on right now that has you all aflutter?
I'm very excited to be working with Emma Mills, a.k.a. vlogger elmify, whose debut novel FIRST & DOWN (due out fall 2015 from Macmillan) is a joy and a delight. This book is a perfect example of characters I just wanted to hang out with: narrator Devon has as near to my own sense of humor as I've ever seen, and I can't wait for everyone to fall in love with her the way I did. While the wheels of publishing turn on that book, we've been planning Emma's future projects, and I'm also very excited to explore the promotional opportunities that her platform presents. We've got some ideas for YouTube contests and giveaways that should be a lot of fun!
7. You are coming to The Midwest Writer's Workshop this July! (Where we shall frolic, oh yes!) What draws you into conferences? What attracted you to MWW?
Yes! I can't wait. I am always more drawn to conferences that place a focus on craft over business: lots of workshops and enthusiasm about stories and writers who want to improve. It's good to learn as much as possible about how publishing works, but as an agent, I care far more about the quality of the book than the writer's understanding of the business. That's my job! So I always appreciate a conference whose attendees want to learn and grow. And from what I've heard from some of my agent friends, MWW is just that!
8. As is custom on my blog, I need to hear something hilarious or embarrassing that has happened to you in this crazy, mixed up industry.
NOTHING, I am a paragon of grace and virtue and elegance, nothing embarrassing has ever happened to me.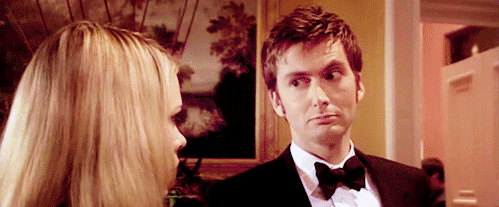 Fizz here. You know, I'm tempted to believe her on that last bit. *searches madly for lace doilies*
So, that's Bridget, kids! Follow her on Twitter HERE, give her a wave, and leave your love in the comments below!
Until next time,
Peace, Love, and Doilies!