Fizzy Fangirling – An Interview with Becky Albertalli
Hello my darling sweets!
Do you remember when you were really little and you'd meet a new kid and two seconds later be like, "YOU ARE MY NEW BEST FRIEND, I LOVE YOU, LET'S GO RIDE THE SWINGS!"
Those are my feelings for Becky Albertalli.
I'm going to go out on a limb and assume most of you might not know who this glorious gal is yet. I say yet because lordy, she's going to be a huge deal, kids.
The story of her signing to book deal for SIMON VS. THE HOMO SAPIENS AGENDA which was just announced is seriously the craziest thing I have ever heard, ever, in the history of things. I was shrieking and flailing about as the details unfolded. It's unreal.
Like, it's one of those where you'd think you'd have some kind of WHAT!? thought, but she is so genuinely likable and delightful you just want to give her cookies and go on pony rides with her.
See? Adorable.
Read on to learn what I'm talking about, and if you're eyes don't bug out at least once, I will be hella impressed.
1. First, hit us with a little bio. Tell us about your lovely self?
I'm going to admit straight out the gate that this is my very first interview, which is so nerve-wracking and so exciting.  I'm very new to this world of blogs and twitter and agents and book deals, though I've been writing stories and keeping diaries since I was a kid.  I grew up outside Atlanta in a suburb called Sandy Springs, went to college in Connecticut, and attended grad school in D.C.  I recently moved back to the Atlanta area with my husband, son, dog, and cat, and I generally spend my days doing toddler stuff.  But technically, I'm a licensed clinical psychologist, and I specialize in working with teenagers (which I'm pretty sure makes me a cool therapist, not a regular therapist).   Other facts about me:  my favorite food is Oreo ice cream, I probably watch way too much reality T.V., and I'm a giant, holy, extreme Harry Potter geek.  And I've always been seriously into pajamas.   Everyone who knew me in high school probably thinks I became a writer just so I could officially wear pajamas all day.  I will neither confirm nor deny.
2. Now, the most important question: What is SIMON VS. THE HOMO SAPIENS AGENDA about?
SIMON is about this 16-year-old, music-obsessed, foul-mouthed, casually blasphemous, but kind of painfully earnest theater kid.  And he's gay, but the only person who knows it is his anonymous email pen pal, "Blue."  Blue goes to Simon's school, and he's also gay, and there's this unspoken agreement between them that they avoid revealing their actual identities.  But they become close friends anyway, and then that friendship gets a little flirtatious, and everything is extremely awesome – until the class clown, Martin, manages to get his hands on some of Simon and Blue's emails.  There's something Martin wants from Simon, and he's willing to use blackmail to get it.  Which means Simon has to play by Martin's rules or risk exposing his biggest secret – and Blue's biggest secret, too.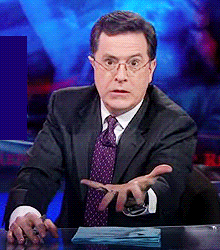 3. How did this story idea come about? How long did it take to write?
I don't know where my idea for the plot came from, but I'll say that my characters have been kicking around in my head for some time.  I had this image of a messy-haired, gay kid in a hoodie, and that turned out to be Simon.  It's probably worth mentioning that I've worked a lot with kids who identify as LGBTQ or gender nonconforming, and they are unquestionably some of the bravest people I've ever met.  As a psychologist, I'm painstakingly careful not to borrow my clients' stories for my fiction – but in a general sense, I'm very much inspired by all the teenagers I've been lucky enough to know and work with.
So, the story really began with Simon, and it originally involved many, many pages of him waking up, putting on clothes, and listening to Elliott Smith on the ride to school.   I eventually realized I needed to give him a plot – and a love story, because I don't think I'm capable of writing anything without a love story.  But from start to finish, including revisions and time spent bouncing it back and forth with my amazing critique partner, I'd say SIMON took me about five months to write.
4. You are repped by the fabulous Brooks Sherman, but your signing story is quite unique. Tell us how your pairing with the good sir happened.
OH MAN.  My signing story.  Brooks Sherman is so, so fabulous, and this whole process has been kind of a publishing fairy tale.   So, I actually met Brooks at the Atlanta Writers' Conference in November, which was my very first conference (and also the most well organized, thoughtfully planned conference imaginable).  I didn't have a formal pitch session with Brooks, but there was a mixer organized for conference attendees, and I really wanted to speak with him.  Except what I REALLY wanted to do was hide in my hotel room and stuff my face with chocolate and never speak with anyone ever.
But Brooks was closed to unsolicited queries, so I knew my only chance to query him would be to actually approach him and hope he would solicit mine.  So I sucked it up and went over to talk to him.   And I don't even know.  Maybe other querying writers can relate to this, but I had stalked my favorite agents online so hard and for so long, that meeting Brooks in person was like meeting Joseph Gordon-Levitt and Jennifer Lawrence and Barack Obama and Harry Potter all rolled into one.   So what happened was this:  Brooks said hello, and I promptly lost my ability to form words.
(I'm not even kidding.  I had to ask him if I could start over.)
I ended up giving him the most incoherent pitch ever, and he was intensely nice about the whole thing.  He gave me several very kind reasons why it was probably going to be a no, but he did invite me to query him.  So, I kind of assumed Brooks was a complete long shot for me, but I figured I'd try anyway.
I had received a really helpful critique from another agent at the conference, so I took a week to revise, and sent my queries out the next Saturday.  On Monday, Brooks emailed me requesting the full.  On Wednesday, he emailed me requesting a Call, and I promptly burst into tears and scared the crap out of my toddler.  On Thursday, he offered representation.  And I was so, so compelled to accept on the spot, but I was determined to follow all the rules and do everything right.
Since my query had been out for less than a week, and only to a small group of agents, I gave all of them a chance to respond.  I began to hear back right away, and received a couple of passes and a lot of requests for my full.  By the end of that amazing, gut-wrenching week, I had received offers from three other incredible agents, in addition to Brooks.   I could not have been more surprised, and I didn't have a clue how to make a decision.   Every single one of the agents who offered rep was someone I considered a dream agent, and I'm still so stunned and honored by their interest in my work.  It was seriously like being the Bachelor.  I tried to go into each conversation with a totally open mind, and I spent much of the week feeling very torn.
But in the end, my gut was screaming Brooks.  I loved his proposed edits to my book, all of which challenged me to explore Simon's emotional journey in a richer, more textured way.  I loved the way his clients talked about him, and the way he talked about his clients.  He made me laugh on the phone when I was so nervous I could barely breathe.  And it's probably telling that, during the moment when I was feeling most confused about my decision, I turned to Heidi Schulz – one of Brooks' clients – for advice.  Message received, my unconscious.
(And let the record show that Heidi is a saint.)
So, on the Monday after Thanksgiving, I was totally thrilled to accept Brooks' offer of representation.  Which means I'm officially the asswipe who made him wait longer for my decision than I had to wait for his.  But I'm a very happy asswipe, and the only issue since then has been trying to play it cool and not let on the extent to which I think Brooks Sherman is the MOST AMAZING PERSON EVER IN THE WHOLE FREAKING UNIVERSE.
And that is my signing story.
5. How long had you queried this story?
I had sent out one query in the end of October, to an agent I knew would be closing for queries in November.  Otherwise, the first batch of queries went out after the conference – so (gulp) five days.
6. Was this your first book to query? Had you been in the trenches before?
First book.  No previous time in the trenches.  I know how ridiculous that is, and how lucky I got with the timing.   I'm still kind of stunned and confused about it, but so, so grateful.  I get a little choked up when I think about it.
7. This is my absolute favorite part. I'm legit bouncing in my seat. Not to oversell it, but the story of your signing to sale is the stuff of legends. How did it all go down?
This part of the story is all Brooks (DID I MENTION THAT HE IS JUST BREATHTAKINGLY AWESOME?).   After I accepted Brooks' offer of rep on that Monday, we spent the next two days going back and forth with edits basically nonstop.  I think it was Wednesday that we officially went on submission?  Brooks is kind of a genius, and through some magical combination of industry knowledge and instincts, he sent SIMON on an exclusive to the perfect editor at the perfect imprint – Donna Bray, of HarperCollins' Balzer + Bray.  I spoke with Donna that Friday morning and completely fell in love with her vision for the book, her sense of humor, and basically everything about her.  DONNA BRAY = ALSO THE MOST RIDICULOUSLY AMAZING PERSON IN THE UNIVERSE.  I mean, everything just clicked into place.  And then she called Brooks that afternoon to make us an offer on the book, which blew my freaking mind.
8. SERIOUSLY HOW CAN YOU EVEN STAND THAT AWESOME!? Three days. From signed to sold. I don't think my feet would ever touch the ground again. How are you processing this whirlwind of badassery?
I don't think my feet have touched the ground, and the levels of badassery were so extreme that I may never process them.  I've just been eating a lot of celebratory ice cream and feeling very grateful.
9. What are you working on right now, story-wise?
Since my deal with B + B was actually a two-book deal, I've just started drafting book #2.  It's not a sequel, though it will probably be set in the same high school with a few minor characters in common.  It's another YA Contemporary, but this time with a computer-savvy female narrator, her prankster friends, and a seemingly harmless idea that spirals out of control.
10. As you've wandered into this Fizzy land, it is here I require a story of embarrassment or hilarity. As always, bonus points if it's industry related or involves accidental nudity.
I am happy to report that embarrassing moments are my absolute specialty.  I'm pretty notorious for walking out of bathrooms with my skirt tucked into my tights, but I'm putting those aside for now in favor of a very memorable experience from science class in eighth grade.   We were doing some kind of experiment on velocity that involved rolling different sized balls down a bunch of different ramps.  Back then, I liked to look awesome by wearing t-shirts with wolves on them and, of course, enormous carpenter-style jeans.  That day, as I leaned forward to work on the experiment, my very loose jeans gaped outward, creating a nice, wide cavern of space between the fabric and my back.
(It wasn't until later that I discovered my best friend had been conducting her own experiment with one of the balls.  And through careful testing of her hypothesis, she had concluded that, yes, it WAS possible to insert a red rubber ball into the back of my jeans without me noticing.)
Our science teacher then directed the entire class to look for the single rubber ball that was missing after our experiment had been completed and put away.   I can perfectly remember the moment I stood up in the middle of the room, calling everyone's attention to me as I suggested we buy a new ball to replace the missing one.  That's when the little red ball rolled out the leg of my pants.
So, yes: I have always been this cool.
Fizzy, again! I'm smitten, guys. I mean, seriously.
Some people are destined to be huge, fabulous, amazingly big deals. Becky Albertalli is one of those people.
Where can you follow Becky and keep an eye on this soon to be superstar? Well, I'm glad you asked!
Twitter: @beckyalbertalli
Blog: http://www.beckyalbertalli.com/
If you're like me, your jaw is still on the floor (seriously, THREE DAYS OMG.) so share that awe and any comments to Becky in the comments!
I hope you all are having lovely weeks!
Until next time,
Peace, Love, and SERIOUSLY THREE DAYS.