Fizzy Fangirling – An Interview with Annie Berger
Hello my darlings!
Today I bring you an interview with the magnificent Annie Berger, Associate Editor with HarperCollins!
1. First off, how long have you been an editor? What made you want to dive into this wacky business in the first place?
Well, let's see, I've been an editor for a little over four years now. I spent the first three of my career at Simon & Schuster at the Aladdin imprint, and moved over to HarperCollins Children's Books and HarperTeen about a year and a half ago.
I actually decided to pursue publishing when I went on a terrible job interview, for a job I did not want, and they asked what I would do if I had a week to do whatever I wanted…and of course I said reading! They informed me I should work in publishing, and I agreed. So, I did the Columbia Publishing course the summer after I graduated, and tried for almost two years (and three internships) to land a job in children's editorial. I tell this story a lot, but when I found out I had been hired as an editorial assistant at Simon & Schuster, I cranked up The Dog Days are Over by Florence and the Machine and danced around my living room.
2. What genres do you acquire? How important is the genre, or will you take on something different just because it gives you the feelings?
I'm pretty open to most genres. At the moment I'm looking for MG/YA fantasy, magical realism, literary realistic, and mysteries. If I really, really love something though, I'll try my hardest to make it work despite everything else.
3. Tell us a little bit about how snagging a brilliant editor such as yourself works. Do you only work with agented authors?
For the most part I only work with agented authors BUT if I do a conference I will 100% read an attendee's un-agented manuscript.
I do think having an agent is a good idea though. They are an author's biggest advocate. The process is usually the following:
– I read a manuscript from an agent and love it.
– I give it to my boss, our editorial director Rosemary Brosnan. If she also loves it then we…
– Bring it to a meeting. If those meeting attendees love it I…
– Negotiate with the agent and come to acceptable terms with them.
– I make it a book!
4. What's your favorite part of your job? For balance, what makes you cry sad, editor tears now and then?
I love, love, love working with debut authors. I remember what a thrill it was when the first book I worked on came out, heck, I even remember how awesome it was to even just see my name in the acknowledgements for the first time, so I can't imagine how exciting it is for someone to have their own book, that they wrote out in the world. Their enthusiasm rubs off on me, and makes the whole process even more fun.
Now, let's see, what makes me cry sad, editor tears. Sometimes I'll read something and love it, and I'm not able to acquire it for whatever reason…that makes me quite sad. I also hate writing rejection letters. I know how hard the author has worked, and so it's rough.
5. Do you have any stories that are now, "The one that got away?" If so, did it change the way you looked at manuscripts from then on?
I would say my first experience with this was when I was working as an intern at Egmont USA (). I read a submission that was passed along to me called ANNA DRESSED IN BLOOD by Kendare Blake. I LOVED IT. But I just wrote a normal reader's report for the book and didn't tell anyone verbally that it was special. So, by the time the editor I was working with got around to looking at my report, it had already been bought by another house. The lesson in this is, if I love a manuscript I've got to shout it from the rooftops or risk losing it.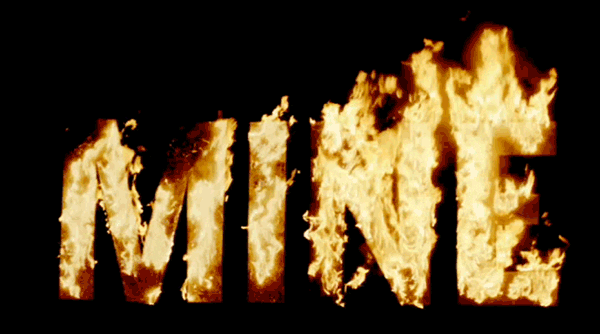 6. What's something you're working on right now that has you all aflutter?
Ugh, there are so many! I just sent line edits to Jen Malone whose YA debut gives me all the feels. It's called WANDERLOST and it comes out next summer. I also just started editing another YA debut, a digital original from Epic Reads Impulse called THE DISTANCE FROM A TO Z. It's an amazingly romantic story and it has me swooning at my desk.
7. You'll be attending the Midwest Writer's Workshop this summer as faculty! For those on the fence about attending, woo them with some details on what you'll be offering up in your panels/sessions/critiques.
I am so, so excited to attend. I absolutely love meeting aspiring writers and helping them out in any way I can. I'll be doing quite a few critiques and participating on panels. I'm not sure I'm wise, but I've definitely got quite a bit of publishing knowledge up my sleeve.
8. As is customary on my blog, it is here I request an embarrassing or hilarious moment. Bonus points if industry related.
Love it, and unfortunately I have a lot to choose from. One time, after a job interview, I was sending a follow-up thank you email to the person I had interviewed with. She responded with a lovely reply. I then went to email my boyfriend asking him: "What would you say to baking Halloween treats and watching Hocus Pocus tonight?" But I didn't send it to my boyfriend…I sent it to the person I had interviewed with. I looked in horror at the screen…but there was nothing to be done. I explained what happened and she was very nice about it, I mean, who doesn't love Hocus Pocus?
Fizzy again! There are people who don't like Hocus Pocus?
We don't need that kind of negativity in our lives.
So, that's Annie, folks! She's a pure delight and I am super pumped to see her in action at MWW! There are only a handful of open spots left for the conference, so if you're hoping to pitch to Annie in person or soak up her inevitable wisdom (which I am totes sure she is bursting with.) run, don't walk, to register!
In the meantime, follow Annie on Twitter HERE!
And as always, leave all comments, squeals, and questions in the comments below!
I hope you all are having the most magical of weeks!
Until next time,
Peace, Love, and