#CurryTuesday
Hello my loves!
So, in our house, we have a thing. A curry thing.
On Tuesdays, I make a slow-cooker curry, then the hubs and I eat it in bed after the kids are asleep and watch whatever geeky shows we've got queued up. It's our version of a date night since babysitters nor money grow on trees.
It actually started out being called Coulson, Castiel, and Curry Tuesdays because we are super cool people.
But now it's #CurryTuesday on Twitter for reasons I don't even know. But let's go with it.
I've had so many people ask for the recipes I use (Quite right to. They are delicious.) so I decided to throw them here in a blog post for easier access!
These started off as recipes I'd grabbed from other places, but I've made them my own over the years. So, I'll include links to the original recipe and my own version just in case you want to try either. (You want to try mine. They are awesome.)
INDONESIAN BEEF CURRY
And now my version!
2 tablespoons olive oil
2 pounds beef stew meat
1/2 teaspoon salt
1/4 teaspoon black pepper
1 large onion, diced (The hubs didn't care for it in slices.)
3/4 pound small potatoes, about 2 inches in diameter, quartered
1/4 pound peeled baby carrots
2 13.6 ounce cans light coconut milk
3-4 tablespoons curry powder (I use Hot Madras Curry because we like spicy. Adjust for your preferences.)
1 tablespoon reduced-sodium soy sauce
3/4 teaspoon ground ginger
1 teaspoon garlic powder
1/2 – 3/4 teaspoon cayenne pepper (Again, we like spicy. Go your own way, here!)
Naan (We do garlic naan because YUM.)
Sour cream or Greek yogurt (Optional, but highly recommended.)
DIRECTIONS
1. Coat slow-cooker bowl with nonstick cooking spray.
2. Heat oil in a large nonstick skillet over medium-high heat. Season beef with 1/4 tsp each of the salt and pepper and add to skillet. Saute 3 minutes per side until browned. (I deglaze my pan with a little chicken stock here. The yummy bits in the pan are too good to waste. Use a wooden spoon and go at it. Anyone who decries deglazing is no friend to food.)
3. Transfer beef to slow cooker. Layer in onion, potatoes and carrots. In a medium bowl, whisk together coconut milk, curry, soy sauce, ginger, garlic powder and cayenne. Pour over beef and vegetables in slow cooker.
4. Cover and cook on HIGH for 6 hours or LOW for 8 hours. Gently stir in remaining 1/4 tsp salt. Serve with yummy naan for dipping in the fan-freaking-tastic sauce, and sour cream/yogurt to stir in for creamy goodness.
CHICKEN CURRY
Find the original recipe here!
And now my version:
And it's pretty good, but I made it into this, and Drew says it is a thousand times better and requests it weekly.
5-ish chicken breasts
1 jar of salsa (I use Newman's Medium and puree it with an immersion blender because we like the consistency.)
1 can coconut milk
1 onion diced
3 T curry powder (Again, we use Hot Madras Curry)
1 t garlic powder (Optional)
salt to taste
DIRECTIONS
Mix all the mixable ingredients, pour it over the chicken, slow cook for 6-8 hours on Low. Mix in a Cup of Sour Cream or Greek Yogurt before serving. I like to cut up the chicken into chunks or shred it for the last hour or two of cooking because it makes the sauce all delectable. I serve it over basmati rice with naan. (We are super big fans of the naan.)
It's also very good with steamed broccoli on the side. Very complimentary with the flavors.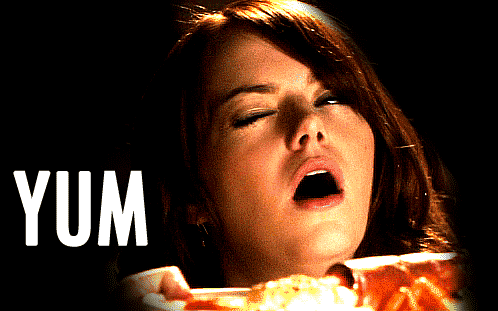 I make the chicken version for family dinner because the kids will generally eat naan, veggies, and rice. This last round, my daughter braved up to try the actual curry and she LIKED IT.
This is an actual miracle.
The kids love helping me fill the slow-cooker and prep the food. My son is the coconut milk master who tends to drink half a can before we get it into the bowl, so I've started adding a third can.
And that's it! #CurryTuesday for all!
If you try the recipes, let me know how you like them! We've been having the beef version every Tuesday for over a year, so we are pretty into it.
Until next time,
Peace, Love, and Curry!