The Art of Oversharing
Hello my darlings!
Today I want to talk a little about talking.
I like talking.
BUT.
Isn't there always a "but"…
Talking is great. Sharing is awesome. Oversharing is usually hilarious.
But sometimes oversharing can be a problem, especially when there is any kind of professional connection that can be made.
Let me explain.
Say you are a querying writer, and you just got the request from the dreamiest Dream Agent you ever dared to dream of. So you post on Twitter, Facebook, your blog, whatever about said agent requesting from you.
Here's what can happen: Other agents with your material might see that and think, "Oh, well. They like that agent so much, I'm going to back out."
I can see some of you shaking your heads thinking, "Pssh, no agents would look at my Twitter or blog, and they certainly wouldn't back out over something like that."
Except that they totally would.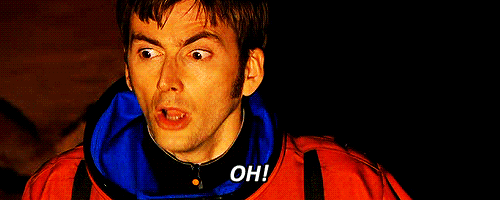 I don't ever feel qualified to talk about things I haven't experienced because, well, who the fuck am I? But I do feel capable of sharing things that I've learned through what are usually embarrassing and OMFG-type situations.
When I was on the last leg of my querying journey last year, I was somehow handed seven simultaneous R&Rs. (Yes, seven. *shudder*) When one of those R&Rs came while I was working on the others, it was like, OMG THESE ARE THE BEST NOTES I HAVE EVER SEEEEEEEEEEEEEEEN and I knew I was smitten to all the heavens with this agent, forevermore, amen.
And I happened to be blogging about revisions at the time.
So I slipped in a tiny, little sentence about Dream Agent and their awesome notes.
A few days later, one of the agents with my MS wanted to chat on the phone. Do you know what that agent asked?
They asked if a specific agent, NOT THEM, was the Dream Agent.
Several points to note here: 1. HOLY SHIT AGENTS WERE READING MY BLOG. 2. HOLY SHIT HOW LONG HAD THEY BEEN READING MY BLOG? 3. HOLY SHIT I HAVE JUST RUINED MY CHANCES WITH THIS AGENT.
It was in that moment I discovered that multiple agents had subscribed to my blog and I'd had no idea. And they were checking out my Twitter.
This is not uncommon, guys. It is, in fact, VERY COMMON. If an agent is interested in you, they are absolutely going to Google your ass.
Did that agent back off because they knew I was smitten with another agent? Yeah, they totally did. They stayed in the mix, but they knew that if Dream Agent offered, I'd go with Dream Agent.
Luckily, Dream Agent loved me as much as I love her, and we are a happy pair. *waves hello to Sarah*
But what if Dream Agent hadn't offered to me? I would have successfully run off agents with what I thought was an innocuous little comment about revision notes.
I spoke with several agents during my offer/acceptance period.
Damn near every one of them brought up agents they thought I was in love with and asked if I would choose those agents over the one I was talking to. And I did have a couple of agents actually say the words, "I know how much you love this agent and how much she loves you, so I am going to respectfully withdraw."
Holy batballs, right?
I had no idea people were watching that closely. It seriously still boggles my mind.
This carries into areas outside of querying. That is super important to know.
Sometimes I will see authors who are agented and on submission with publishing houses and they will say things like, "Oh, got rejected by such and such from BadassPublishing today."
I cringe when I see that, you guys. I CRINGE.
Or worse, when someone is rejected by an agent/editor/publisher and the author says something like, "What a stupid fuckall that jerk is."
OMG. *falls over dead*
Think of it like this: If you were an editor and you were looking into an author you wanted to possibly buy a story from and you come across Tweets/blogs/forum posts smack talking other industry people, how would you feel?
Maybe you might think that sure, that industry person was a huge dick and you are the right fit.
OR, you might think this author is a persnickety douchewagon and pass without knowing more of the story because hey, who wants to take the risk of being publicly slammed?
Sure, there is middle ground, but as for me, I wouldn't take the risk.
Here is what I have been told, direct from industry professionals: Submission is like Fight Club. Don't talk about it. Just don't.
Querying? It's like Fight Club Light. You can say, "WOOHOO I GOT A REQUEST!" if you really feel like you need to. That's fine to talk about.
Honestly, it would be better to take things into private messages with pals, but seriously, cheering about a request is fine.
Anything beyond that? Keep it off the open screen.
Seeing a bunch of Tweets/blogs/forum posts about all the times you were rejected doesn't have a good effect when people are looking to see if they want to work with you. I don't mean to evoke a "sloppy seconds" vibe here, but honestly, that can come across sometimes.
No one wants that as their first impression.
As with everything you post online, do it with the notion that everyone and their aunt is watching you. Would you want Dream Agent to see this while they are thinking of offering to you? Would you want an editor to read that Tweet and have that be the basis for their impression of you?
Don't censor yourself because that isn't what I am saying at all. If you are loud and sweary (ahem…) be loud and sweary. If you like to blow confetti cannons every hour on the hour? DO IT. (I encourage this.)
But if you are using social media for any kind of professional reason in tandem with your personal side, tread carefully, be smart, and think things through.
If I can save someone from the self-piddling horror of having to explain to an agent that well, your random comment about a Dream Agent was indeed not about them.
Seriously, guys. IT WAS TERRIFYING.
Be smarter than your Aunty Fizz, 😉
I hope you all are having fabulous weeks!
Until next time,
Peace, Love, and Confetti Cannons