Hello my darlings!
Ahh, the holidays.
They are upon us.
And with this joyous time of year comes a million posts from people judging the ever loving fuck out of everyone else for doing whatever it is they think is ridiculous.
Some examples:
"Elf on a Shelf is stupid and the people who do it are stupid people full of stupid!"
"People who do the 'Santa' thing with their kids are lying liars who lie!"
"If you don't do Santa with your kids you are robbing them of a lifetime of imagination!"
"You use a live Christmas tree? MURDERER!"
"You don't home bake all your Christmas presents? Thanks for nothing, YOU LAZY BASTARD."
So, yeah, you get it.
Personally, I'm tired of seeing this type of behavior online at all, holidays not withstanding. People posting/Tweeting/smoke signaling something snarky and rude about HAHAHA I AM BETTER THAN THIS GROUP OF PEOPLE BECAUSE I DON'T DO THIS AND THEY DO AND HAHAHA GUYS LIKE/FAVORITE THIS BECAUSE IT VALIDATES ME AND MY FRAGILE INSECURE EGO LULZ.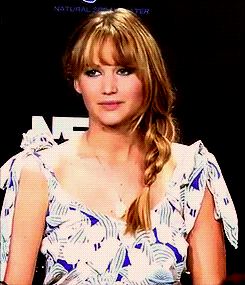 But, since I don't have the eternal time dedicated to pissing and moaning about all the wrongs throughout the internet, I will focus on the holiday irritations.
Back when the hubs and I were first married and we were talking about when we'd want to start having kids, we had one rule. We absolutely would not have kids until we could figure out what to tell them about Santa.
It legitimately took years for us to decide, by the way.
It's a hard choice! Do you go with your family traditions? Do you decide to go whole hog into Santaland? Do you start out saying no to Santa?
If you're expecting me to give an answer, I don't have one.
I could tell you what we do, but what does that matter? How does what we do with our kids effect anyone else anywhere for any reason?
Oh…wait. It totally doesn't, does it?
Although there is always that one kid who likes to go cackling up to the believers and destroy their faith in humanity by saying Santa isn't real. I might discourage you from perpetuating cackling.
Anyway.
There are a metric fuck ton of traditions out there. No family is going to do it note for note like another. There are different holidays, different religions, different parts of the world, different EVERYTHING. It's never going to all go down that ONE RIGHT WAY.
And who cares?
I'm sorry, but if the thought of someone else doing Elf on a Shelf with their kids offends you so much you have to go and make fun of those people online, well, you've possibly got something personal you should be taking a look at.
We don't do the Elf. Why? Because I'm lazy. And uncoordinated. Anyone remember my last venture with the Tooth Fairy?
Yeah. There's no way I'm going all Stealth Elf for a whole month. People would get hurt. By people, I mean me.
But I love watching other people post pictures of theres! Look at all the happy kid faces! Look how satisfied and proud the parents are for pulling off something so cheeky and complicated?
It's adorable.
I'm not entirely sure why that inspires some people to pull their Pissypants on and take to the interwebz all, "KILL THE HAPPINESS WITH FIRE!"
Again, I strongly feel this rant of mine applies to any area of life/online where someone feels the need to proclaim that something that makes someone else happy is lame because REASONS.
How about you just don't? Like, let's just not go out of our way to make people feel like crap for no reason whatsoever.
Why would any of us ever want to make someone deliberately hurt over something so innocuous as how they choose to spend their holidays?
Unless their holiday tradition involves the ritualistic mass murder of puppies and unicorns. In that case, I think you can maybe voice some disapproval.
It's a stressful season! People are trying to wade through the chaos of a bajillion family get togethers, parties, gift buying, money stress, and so on and so forth. We've all got a lot on our plates. We don't know what anyone else has going on in their lives, what kind of day they are having.
So in the spirit of the season, why don't we all make the choice to agree to disagree. We do what we do, you do what you do, we all hope to survive until the clock strikes midnight on the 31st.
Cheers to you while you enjoy your elfs, your Santas, your menorahs, your absolutely anything you choose to do because it makes you and yours happy.
I hope you all are having the absolute best of weeks!
Until next time,
Peace, Love, and SERIOUSLY PEACE FOR THE LOVE OF GOSH PEACE
Read More